Curriculum Development
Outcomes-Based Learning Using Proven Instructional Design Methodologies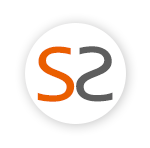 course
development
Whether you are looking to design online courses, hybrid courses, or supplemental instruction for your on-ground courses, we will make sure that your students are receiving instruction that gives them the best opportunity to achieve their academic and career goals.
course
redesign
Our team of professional instructional designers is prepared to analyze your current curriculum, provide a summary of their findings, and communicate recommendations as to how your courses and programs can be adjusted to dramatically improve your retention and student satisfaction scores.
program
development
We can assist you in the process of identifying the correct course sequence, securing learning resources, working with publishers, and producing e-learning content that keeps your students active in their courses.
system
integration
We have over a decade of experience in choosing the right learning management system for your needs, negotiating costs to ensure that you are able to make a return on your investment, system implementation, and process automation so that you can rest easy knowing that your students and faculty always have the resources they need to succeed.
REQUEST A CURRICULUM DEVELOPMENT QUOTE