Website Design
Focused on Development Strategies Leading to Optimal Conversion Rates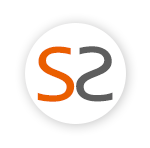 User Interface
Design
Our designers have been trained to incorporate intuitive navigation, user-friendly functionality, and clean aesthetics into all of their web development projects. Let us develop a unique look-and-feel for your site using principles of design that will lead your customers to your targeted information.
search engine
optimization
By staying on top of the latest standards and trends put forth by major search engines, we are able to ensure that our clients are staying out in front of their competitors when it comes to search engine results. From keyword optimization to the overall site structure, each step in the web development process is laser-focused on improving your standing among search engines.
landing page
development
We provide much needed consistency and balance between the pay-per-click environment and organic search. Our web development team has researched and implemented proven landing page design strategies to ensure that your customers are converting at or above industry standards and that your look is consistent with your brand guidelines.
advanced
analytics
We stand by our work and will provide complete transparency when it comes to the performance of our web applications. Our analytics department takes complex data and breaks it down into a readable, understandable format that can be digested and addressed by senior leadership as necessary.