Graphic Design
Professional Creative Services to Enhance Your Brand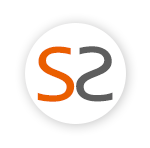 brand
management
From basic color combinations that will give your organization a fresh, professional image, to logo designs that will resonate with your potential customers, our brand management team relies on years of experience and research to make sure you are uniquely positioned in your industry.
print
creative
With clean, contemporary creative pieces, our graphic design team takes the ordinary and makes it extraordinary. Our goal is to make sure that the image you are portraying to your customer base is that of a professional, successful, forward-facing company.
digital
creative
Our research team has focused on the key design elements that will convert digital users into customers. Our display ads and other digital media is built based on years of working in the industry, fine tuning the best practices for each avenue of creative advertising.
special
events
Large or small, our design team can handle any one-off creative piece that may be required. Our team has developed vehicles wraps, billboards, video displays, transit signs, bus shelters, and much more for various events.